Welcome to Voqx
About
In the twentieth century we have had an enormous increase of our human capabilities; we have put satellites in orbit, we made immense progress in curing diseases and physical harm, we have transport systems to carry people all over the world in under 24 hours, and we can control our money with one touch on a smartphone. Inherent to these activities is the fact that these things can turn bad every now and then. Although the globalization and technological revolutions are mushrooming in front of our eyes, our ways of explaining failure are lagging behind. The incidents, accidents and disasters that we are confronted with nowadays are beyond the reach of our traditional theories and models to explain failure. The trend we see today is that our progress on safety comes to a hold. We have made our systems immensely complex in our efforts to be more productive.

Investigation
Based on the latest scientific insights and methods Voqx is able to perform independent investigations. We have a range of experience in conducting prospective and reactive investigations and work-analysis. We have performed a variety of safety investigations in different fields, such as aviation, healthcare and chemical industries. Our specialty is doing Safety Differently. Applying Safety-II principles to help you understand your socio-technical or complex systems and providing the basis for performance and safety improvements.

Workshops
By applying theoretical concepts into practice in a comfortable environment it is possible to create an intensive learning experience. Voqx creates tailored workshops with clear learning objectives that match the needs, knowledge and skills of the participants.

Investigation course
An essential component in creating a learning organization is the ability to conduct solid safety investigations. At Voqx we continuously assimilate the latest scientific insights from the field of incident and accident investigations into a 5-day investigation course.

Speakers
In a world that is becoming more and more complex and where the possibilities seem endless, the demand for efficiency is a continuous factor. We are facing immense challenges in safety where new ideas are necessary to keep improving. Speakers from Voqx are able to enrich your conference, congress or board meeting with key-notes, lectures and panel discussion.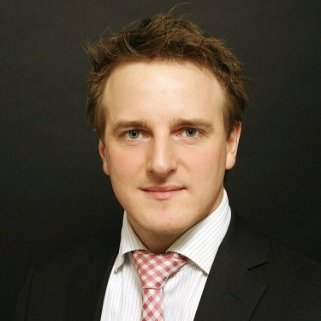 Cees Jan Meeuwis
Cees Jan started his working carrier as an airline pilot with a major Dutch airline. After a few years he joined the airlines safety department as safety investigator. It was this position that started his passion for safety and safety science. In January 2013 Cees Jan started de Master program "Human Factors & System Safety" at Lund University in Sweden; a worldwide-recognized safety master created by Professor Sidney Dekker. In the meantime Cees Jan fulfills the position of Senior Safety Consultant at the airline in which he is responsible for all major safety investigations, the investigators and their training and currency. Together with the airlines management Cees Jan advises in the transition from a reactive safety management system towards a proactive approach, using the latest scientific insights.
In 2014 Cees Jan founded his own company, Meeuwis Patient Safety, to contribute to the safety-debate in healthcare from a Safety-II, or Safety Different perspective. The demand for these services however did not stop at healthcare and Cees Jan joint forces with Vincent Steinmetz and their partnership Voqx was born.
Together with Vincent, Cees Jan is engaged in safety science en the practical implementation of the latest scientific ideas. Implementation of Safety Differently in daily practice results in a provocative and innovative perspective on safety and safety management.
In close concert with Sidney Dekker, Cees Jan has gained a lot of experience in keynotes, lectures, and workshop en has become a passionate, much sought speaker in The Netherlands and abroad. His favorite topics include 'Human Error', Just Culture and safety investigations.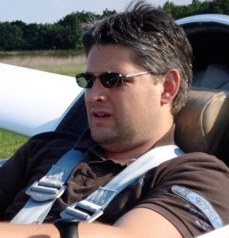 Vincent Steinmetz
Vincent was born The Netherlands. He has an aeronautical engineering background. In 2004 he started his flying career when he joined the Royal Netherlands Air Force to follow basic military officers training and to fly the Pilatus PC-7 turbo trainer at the elementary military pilot school. Subsequently Vincent joined a flight training school of a major European airline. From 2008 onwards he has been flying long haul (Boeing 777) and short haul (Fokker F70) flights within the same airline. Besides flying Vincent joined a consultancy company in 2011 that is involved in various European research and development projects with the focus on aviation technology.
Over time Vincent gained interest in the position of the human and human action within complex socio-technic systems in relation to safety. He was able to join the Safety Department of his airline as investigator in 2012. Since then Vincent has been involved in various retrospective, proactive and predictive investigations.
Vincent is convinced that a simple conclusion like 'human error' is not suitable within complex and dynamic environments in which practitioners have to work. He believes that in order to understand undesired outcomes, you need to understand succes or 'normal work'. In order to be able operationalise the latest developments in safety science Vincent has started the Master course Human Factors & Safety Science initiated by Prof. Dr. Sidney Dekker at the Lund University in Sweden in 2016.
Together with Cees Jan, Vincent has started Voqx in 2016. A company that provides incident/accident investigator courses, key-notes, workshops and classes based on the latest safety science developments.
Portfolio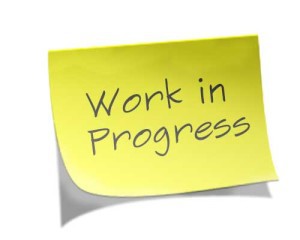 We are working on a section which features past and current projects of Voqx..
De voordracht sprong eruit op het symposium!! Duidelijk verhaal met de nodige humor en reflectie.
Eindelijk iemand die praat over veiligheid vanuit de realiteit van de praktijk
Anderhalf uur geboeid zitten luisteren, wilde nog veel meer horen.
Zeer sterk verhaal. Goede spreker!
"Dit moet iedereen horen.."
Enorm motiverende voordracht
Met veel genoegen hebben we uw voordracht beleefd
Beste spreker van de dag!
Contact details
+31 (0)6 2412 6585 or +31(0)6 2702 0457
info@voqx.nl
http://www.voqx.nl